Where Augmented reality is used
Surely you have already realized that Augmented Reality is present in the minds of both large multinationals and small companies of any sector.This is due to the great versatility it offers and the potential it has. But, do you know exactly where Augmented Reality is usually used?
In this post we explain in which cases it can be used to offer a better user experience and a remarkable added value.
#1. AR in events such as exhibitions, fairs and conferences
For many people, the use of Augmented Reality in exhibitions, fairs and conferences is a clear example of innovation. Thanks to the customization and personalization it offers, Augmented Reality has been present at many events around the world, such as the mobile world congress 2018 (https://www.mobileworldcongress.com/qa_faqs/5a-best- mobile-vr-ar /), positioning itself as one of the mega-tendencies of the moment.
Big companies like DHL use it frequently in their events to offer additional information through new communication channels, interacting with the public in a much more effective and creative way. On the other hand, companies such as Audi or Apple use it to express emotions, offering unique and exclusive experiences that their visitors will surely remember.
Other companies also use Augmented Reality resources to show their catalog of products and services at fairs, as well as to offer content in multiple languages.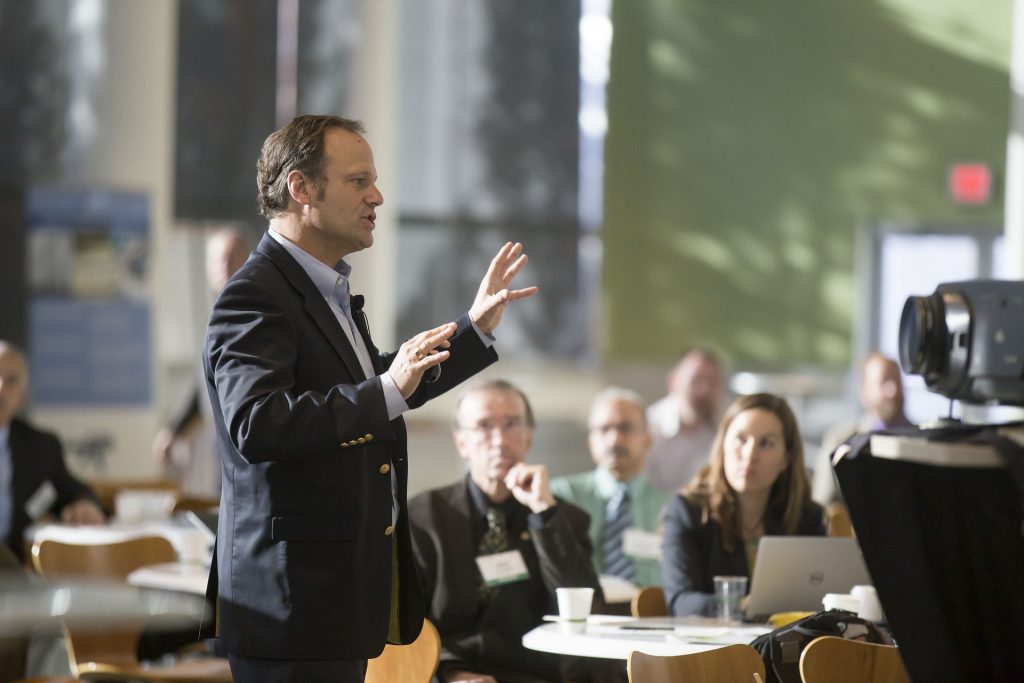 #2. AR in workshops
Augmented Reality is very useful in interactive and dynamic workshops, mainly with children and young people, since you can acquire better engagement for less money compared to other technologies.
Augmented Reality allows workshop users to learn graphically and interactively, as well as to gamify the experience for the youngest ones. In addition, it allows to promote new technologies in an easy way, so that anyone can use the services on their own mobile device or tablet.
From experiencing historical content to creating parallel worlds, Augmented Reality offers a wide range of possibilities.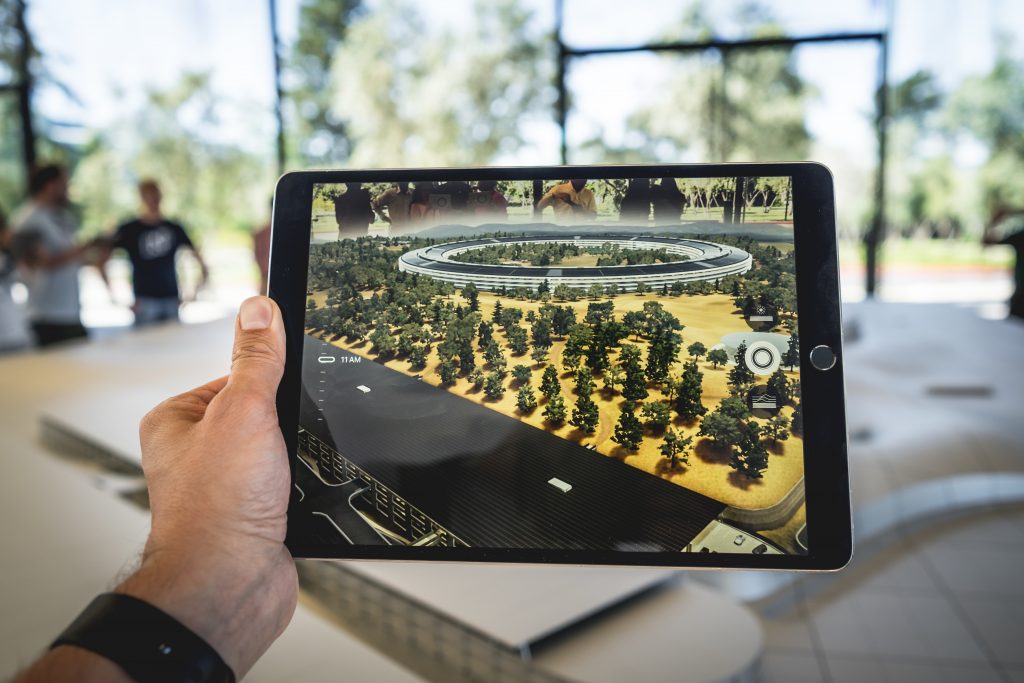 #3. AR in training processes and tutorials for the work force
It is becoming more frequent that the recruiting selection experts (Human resources department) resort to this technology to train their employees. At the operational level, Augmented Reality can offer guided orientation on how to make repairs or how to manage repetitive processes. It also shows additional information about everything that is considered necessary and encourages people to learn in a practical way.
In addition, it increases information retention by users.
#4. AR in magazines, flyers and branding materials
Tired of always receiving the same advertising triptychs? Flat magazines that do not attract attention?
Augmented Reality is the solution.
This technology allows to offer 3d stickers with which to recreate historical characters, dinosaurs, astronauts, etc. Even show the real product in 3d. On the other hand, you can also unlock personalized content that appear in magazines, books and flyers, offering something completely different to what is usually found in such advertising materials.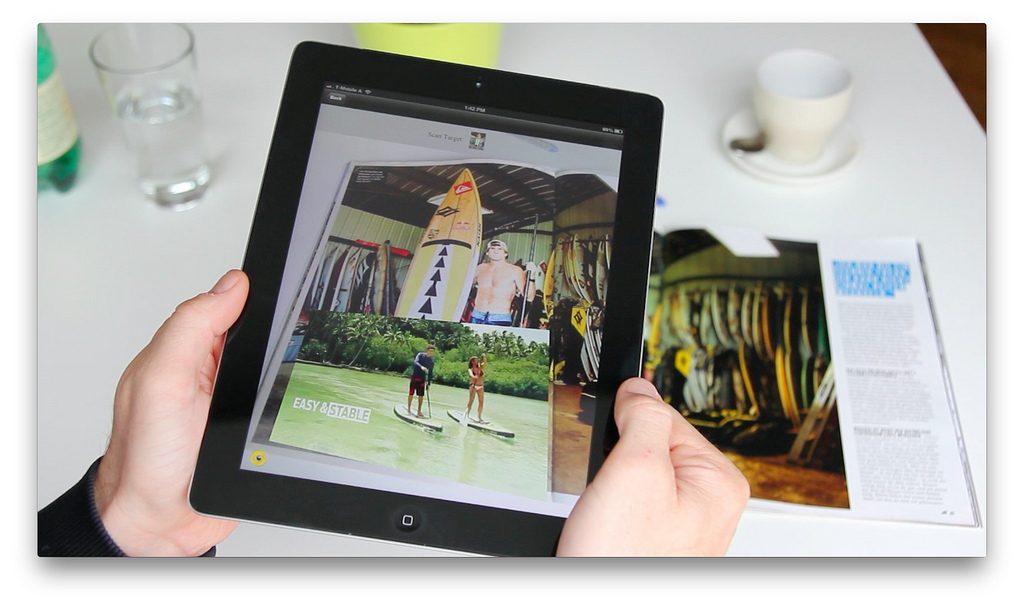 #5. AR in shop windows, supermarkets and clothing stores
The rapid development of this technology has made it possible to test virtual accessories and pieces of clothing today, without having to put them on. Simply with an application or augmented mirror, you have the possibility of having an infinite closet in a single click.
On the other hand, you can offer additional information about certain products in the supermarkets and give easy instructions for use to customers about certain products.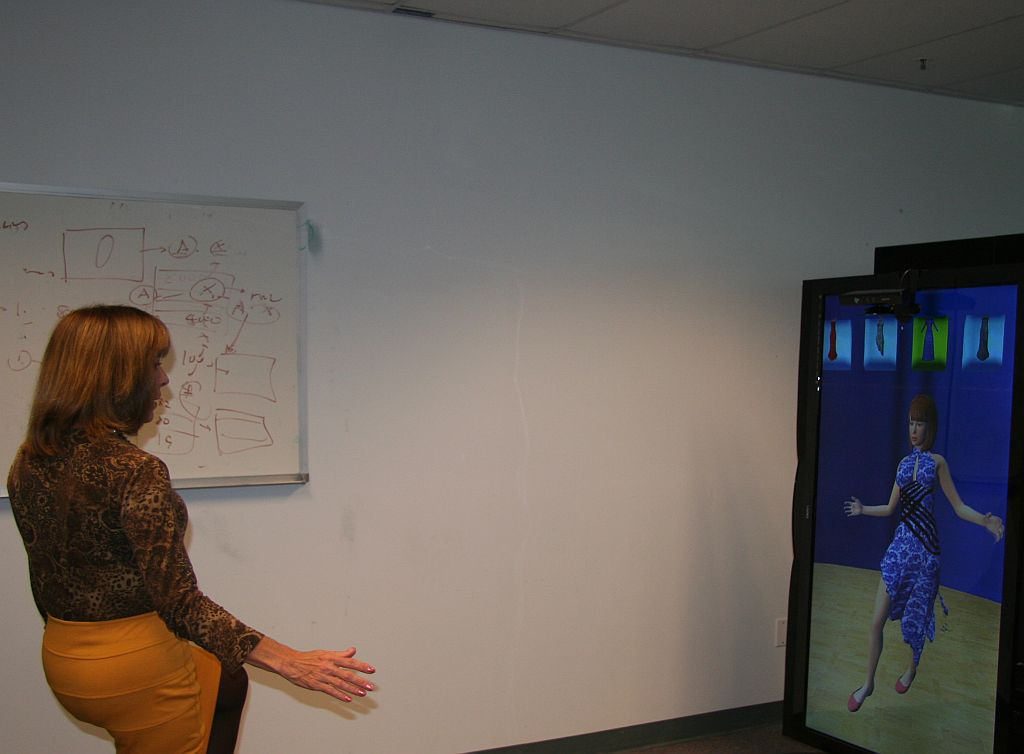 #6. AR on the street through street marketing
Augmented Reality has become a fundamental strategy to create the most spectacular marketing campaigns of the moment. From viewing dinosaurs on the street, to meteorites that fall from the sky, this technology has opened the doors to a gigantic world of possibilities for the most creative people.
And not only this. It also allows the engagement to increase exponentially, collect data and interact with users to obtain feedback.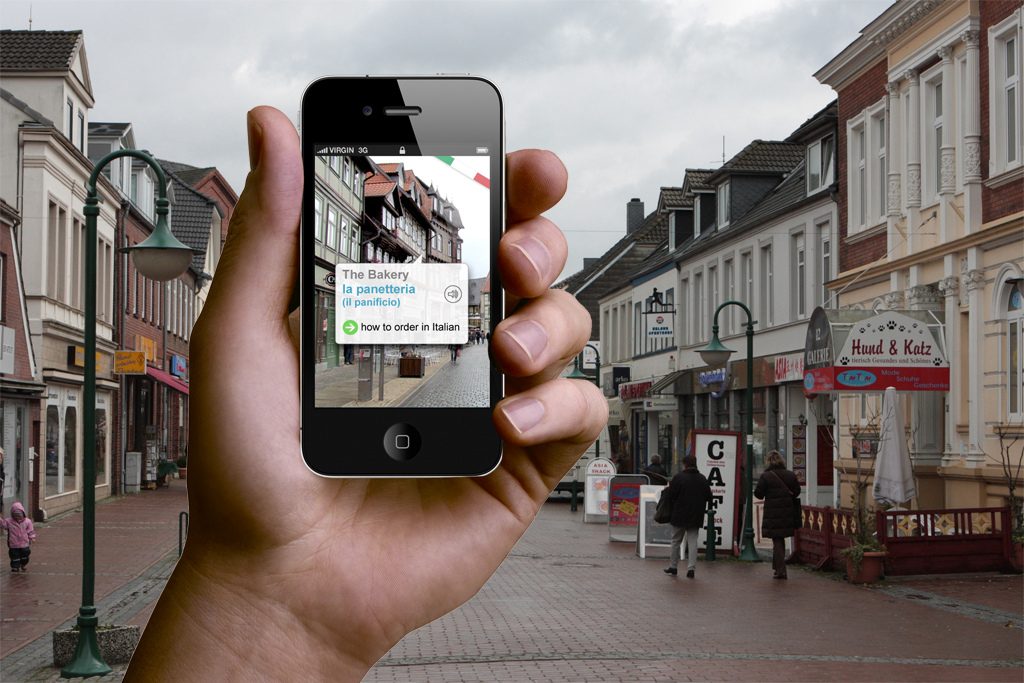 #7. AR in museums and tourist attractions
Last but not least, Augmented Reality can be offered as a support or complement for any type of cultural activities. It can help to generate guided tours through museums, to unlock additional information for paintings and sculptures, to recreate moments from the past and to help show future forecasts in a visual and interactive way.
In the last decade, AR has become one of the main remarcable aspect for museums and tourist attractions.
And best of all, it is not presented as an informative substitute, but as an additional, customizable and adaptable tool to any context. It is also very useful to offer content based on the visitor profile, adapting the vocabulary and information depending on the degree of experience, the profile of the person or the age of the user.